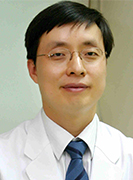 Kang Sang Gue

Chairman of the General Assembly
Korean Society for Aesthetic Plastic Surgery
Dear Colleagues,

Thank you for the opportunity to serve as the 35th Chairman of the Korean Society for Aesthetic Plastic Surgery.

Founded 39 years ago, the Korean Society for Aesthetic Plastic Surgery has grown to become a highly respected society with over 2,000 members.

The past three years have been challenging for all of us due to the economic downturn caused by the COVID-19 pandemic and the disruption of exchanges with other countries.

With all eyes on a new leap forward, we will create an atmosphere where members can unite, research and grow together.
In particular, we will work closely with the Korean Society of Plastic and Reconstructive Surgeons, the Korean Association of Plastic Surgeons, and research groups to further solidify our standing.

We will also strengthen exchanges with overseas societies to lay the foundation for growth as an internationally recognized society.

We will play a leading role in the field of aesthetic plastic surgery by promoting the excellence of Korean aesthetic plastic surgery at home and abroad, thereby attracting local and international patients.

Your interest and cooperation will be greatly appreciated.
I wish you the best of health and happiness in your family and work.

Thank you.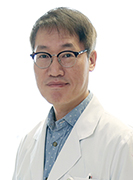 Eom, Jin Sup

President
I would like to wholeheartedly welcome all members of Korean Society for Aesthetic Plastic Surgery (KSAPS).

Although KSAPS is an affiliate of Korean Society of Plastic and Reconstructive Surgeons, it is a large-scale society with 2,190 members as of April, 2022. KSAPS holds an academic conference titled Aesthetic Plastic Surgery (APS) with approximately 1,000 attendees and releases a quarterly academic journal of Archives of Aesthetic Plastic Surgery each year. Both APS and Archives of Aesthetic Plastic Surgery play the roles of providing a venue to develop and systemize aesthetic plastic surgery further as a field of academic research.

The Korean Society of Plastic and Reconstructive Surgeons is the only legitimate academic society and group of professionals specializing in aesthetic plastic surgery in Korea. There are many medical practitioners who perform cosmetic surgeries and procedures for aesthetic purposes. However, KSAPS only accepts plastic surgeons with professional qualifications who underwent the official education and training programs as its members. KSAPS studies basic science, presents the standards for safe and sound aesthetic plastic surgery, and provides its members with educational opportunities.

Also, KSAPS concludes MOUs and promotes the exchange with foreign organizations of aesthetic plastic surgery on behalf of plastic surgery clinics of Korea. Societies for aesthetic plastic surgery in many countries of the world and The International Society of Plastic Surgery (ISAPS) recognize KSAPS as their counterpart and propose to hold joint academic conferences and request to send Korean aesthetic plastic surgery professionals as guest speakers of their events.

APS, the annual academic conference of KSAPS, provides an opportunity for foreign plastic surgeons to actively participate in the event and attract more attendees from overseas as the programs and presentations are largely provided in English. The number of foreign participants increases each year as well thanks to rapidly changing contents of aesthetic plastic contents of Korea and an attractive destination of Seoul as the venue of APS. KSAPS is working hard to develop APS further as one of the biggest and most influential international conferences on aesthetic plastic surgery in Asia and establish Korea as the center of aesthetic plastic surgery, representing the region.

It is expected that there will be burgeoning demand for academic events related to aesthetic plastic surgery, when exchanges among domestic and foreign specialists that were discontinued due to the impact of COVID-19 resume soon. Then, it will serve as an opportunity for KSAPS to take a step further for the future. More foreign speakers will give their presentations to broaden our view and more foreign participants will attend the event to witness the high level of Korean aesthetic plastic surgery. There are many members of KSAPS with outstanding capabilities. Still, we are not good at promoting ourselves by skillfully emphasizing merits, although each member of KSAPS has the world's best experience, knowledge, and techniques. Fortunately, former leaders of KSAPS provided us with great framework and expression of APS and Archives of Aesthetic Plastic Surgery. I firmly believe that we can hold the world's leading academic conference and publish a prestigious journal by gathering the capabilities of our members and expressing the contents well. At the same time, it will allow more KSAPA members to be invited to foreign conferences to give presentations.

The status and social recognition of KSAPA will be increased through its academic activities. In this regard, the recognition that Korea is good at plastic surgery is not enough. Rather, to make that Korean aesthetic plastic surgery clinics are highly regarded and take the lead in academic field will be the way for the world to highly value the expertise of Korean aesthetic plastic surgeons and for patients and the public to build more trust in us. I look forward to your active participation and support for the development of APS and Archives of Aesthetic Plastic Surgery.