Rhee, Du Young

Chairman of the General Assembly
Dear members of the Korean Society for Aesthetic Plastic Surgery,
It is a great pleasure to give you the congratulatory address.

First of all, I would like to express my sincere gratitude to the members, who gave me the opportunity to serve as the 32nd president of the Korean Society for Aesthetic Plastic Surgery. I promise to do my best for the growth of the Korean Society for Aesthetic Plastic Surgery with a great sense of responsibility in return for the trust that you have entrusted to me.
The medical community has had a very difficult time during the COVID-19 pandemic that started last year. The medical association also saw a decrease in academic activities at home and abroad and weakened bonds among its members.
I would like to express my sincere gratitude to Chairman of the Board of Directors Dong Eun-sang, executive directors, and former President Lee Byung-min, who have been working hard for the development of the Korean Society for Aesthetic Plastic Surgery for the past year despite the crisis caused by the pandemic. I think the post-COVID era will be an even more important time for our association.
I will work hard together with the Chairman of the Board of Directors and directors so that we can continue the achievements that our seniors have made so far. I promise to be committed to raising the status of our association by presenting and implementing policies and visions for all
members.

I would like to ask for your interest, encouragement, and cooperation in carrying out the mission of our association during this difficult time. I will always be open to your thoughts and empathize with your opinions to ensure the development of the Korean Society for Aesthetic Plastic Surgery.

I wish you and your family the best of luck and happiness.

Thank you.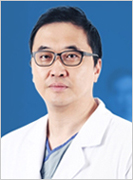 Dhong, Eun Sang

President
Greetings, honorable members of the Korean Society of Aesthetic Plastic Surgery!

My name is Dong Eun-sang, and I am the 17th President of the Korean Society for Aesthetic Plastic Surgery.

Our organization exists to promote the development of aesthetic academic research and fellowship between members. In my position as Academic Director of APS two years ago in 2018 and in 2017, I successfully held Asia-wide academic conferences and strengthened relationships in the region through program development and MOUs with Taiwan, Japan, Thailand, etc. As such, I am deeply aware of the importance of our organization. Although this year's conference is not possible due to the COVID-19 pandemic and many variables are expected in the next two years, I hope that the international conference APS 2021 and 2022 will be held normally as in the previous year.

The philosophical goal of our business over the next two years is "recovering the collective self-esteem of plastic surgeons." Over the past several years, there have been excessive misconceptions and incorrect views about plastic surgeons expressed in various media and public opinion. It is true that along with this fall from grace, there has been a loss of self-esteem for the entire professional group. It is also true that the medical insurance costs for aesthetic surgeries have been in decline along with an overall drop in medical insurance coverage. The sad reality of our practitioners looking for foreign patients and searching for internet advertisements to survive is something that I as President of KSAPS cannot make any policy decision about, but I will take an academic approach with my utmost efforts to recover our self-esteem as the only academic organization of plastic surgery representing aesthetic therapies.

As a Korean academic organization that publishes academic journals among the Korean academies of medical sciences, we are the only cosmetic surgery society that centers its approach around research and evidence. The Korean Society for Aesthetic Plastic Surgery is the only organization in this field that writes textbooks and leads Korean cosmetic surgery. The best and most direct way to inspire collective resonance as a fundamental academic organization in Korea's 40-year history of aesthetic plastic surgery is through the revival of the journal.

We will do our best to increase the contributions of overseas authors. In addition, we will make further efforts in working with the International Society of Aesthetic Plastic Surgery and actively participate in the ISAPS Congress. In addition, we will find a way to make the submission process more convenient for domestic authors, so that our journal AAPS can be accessed in more convenient search engines. Without a peer-reviewed journal, a society such as ours is not a true academic organization for cosmetic surgery. We will explore the truth without being forced to attend events of non-professional cosmetology societies without a journal, seminars held every year with empty promises, or a booth feast event by other professionals and plastics societies. This is the way to research for further evidence and strive for the best results for our patients. Through this restrained logic and printed knowledge, we will communicate with many plastic surgeons abroad to increase the value of Korean plastic surgeons.

I am looking forward to meeting you as frequently as possible via online and offline venues.

Thank you.